Full Container Dray Division

Demanko is here to provide efficient and effective solutions to your international full container drayage needs.
Flat racks & open tops
Seaport & rail ramp
Transloading
Refrigerated
Hazardous material certified
Air-ride & Tri-axle chassis
Long haul & cross-border
24/7 customer service team
National Coverage
Demanko Logistics offers nationwide container drayage services including Hawaii, Alaska and Canada. Whether it is an out-of-gauge (OOG) flat rack, or a refrigerated container, or Hazardous Material, the Demanko Logistics dray team can get the job done right. Demanko has a network of drivers in every major ocean port and rail ramp area in North America that are ready to handle your import and/or export drayage needs. We have many years of experience working with rail ramps, ports, and SS Lines alike. Our professional dispatch staff is equipped with a thorough understanding of the drayage business and can help you manage your ocean import and export shipments efficiently.
Demanko's solution based approach to national drayage is effective and reliable. We tailor our solutions to meet your unique import/export needs. Weather it is a live-load or a drop and pick we have the equipment and drivers to make it happen. Demanko FCL Drayage dispatchers are hazardous material certified and have years of experience working with refrigerated containers and generator sets (genset). We also have access to special equipment such as tri-axle and air-ride chassis. We can also cover rail ramp, SS Line and terminal fees is needed.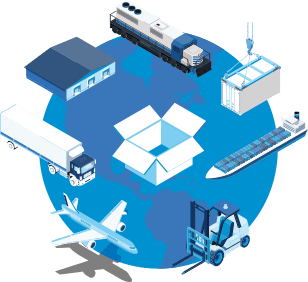 WHY CHOOSE
Demanko Logistics
Demanko Logistics is a multifaceted transportation company established in 1992. We specialize in ocean, warehousing, truckload, less-than-truckload, stevedoring, heavy-haul as well as air freight trucking services. Demanko Logistics Inc is a licensed national motor carrier/ broker, an non-vessel operating common carrier (NVOCC) and project cargo management company.