Our staff and dispatchers are professional,
easy to work with, and informative

Demanko Logistics

 is interested in developing mutually beneficial partnerships with local and regional FCL dray carriers.

 

Demanko Logistics is a licensed Non-Vessel Operating Common Carrier (NVOCC) and Licensed National Motor Carrier established in 1992. Demanko has steady Full Container Load (FCL) imports and exports throughout North America.

Demanko is actively working to set up a collaborative partnership that works within your established network. 

Some of the benefits of working with Demanko:
Timely payments
Proper information & documentation
Steady business that fits into your network
Advanced notices for easier scheduling
Equipment location technology
Equipment Location Technology
This an example of the daily activity in one of dozens of rail ramp locations throughout North America.
Demanko Logistics has the systems in place to make your Demanko Logistics FCL dispatching job more efficient. With our Equipment Matching Program, Demanko can easily match up like SS Line equipment. When you share your daily container data with Demanko we can overlay onto our network and match up imports with exports.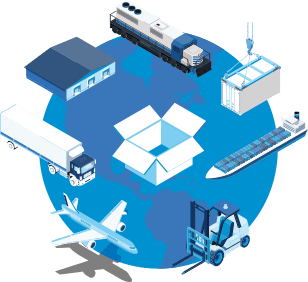 WHY CHOOSE
Demanko Logistics
Demanko Logistics is a multifaceted transportation company established in 1992. We specialize in ocean, warehousing, truckload, less-than-truckload, stevedoring, heavy-haul as well as air freight trucking services. Demanko Logistics Inc is a licensed national motor carrier/ broker, an non-vessel operating common carrier (NVOCC) and project cargo management company.