Intermodal Transportation Solutions

Demanko Logistics offers  a number of rail options.

 
48'/53′ services
Canada & Mexico service
Trans-load service
Door-to-door service
SS line container service
Flat car
24/7 customer service team
National Coverage
Demanko Logistics is an Intermodal Marketing Company. Demanko has contract rates directly with a number of rail carriers. Coupled with our over-the-road network Demanko's intermodal service covers Canada, Mexico and the lower 48 states. Whether you require ramp-to-ramp or door-to-door service Demanko has the coverage you need. 
Drayage Services
Demanko Logistics offers nationwide rail ramp container drayage services. Whether it's a SS Line or Rail container, Demanko can get the job done right. Demanko has a network of trucks in every major rail ramp area that are ready to handle your domestic, import and/or export drayage needs. We have many years of experience dealing with rail ramps and container yard alike. Our professional staff is equipped with a thorough understanding of the drayage business and can help you manage your full container shipments efficiently. 
Equipment Services
Demanko Logistics offer a variety of special equipment services. Demanko has direct access to flatbeds, stepdecks, stretch stepdecks, removable gooseneck (RGN), low-boy & double drop equipment available in the lower forty eight states including most regions in Canada. If your cargo is over weight, or over dimensional and require a permit, Demanko can handle it for you. 
Trans-load & Docking Needs
Demanko Logistics has a national network of warehouses and trans-load facilities nearest to your local rail ramp. We are set up to handle your trans-load and cross-docking needs. Demanko can trans-load load your loose or palletized freight and provide short and long term storage as well.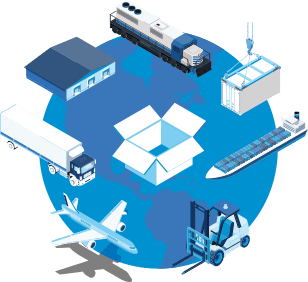 WHY CHOOSE
Demanko Logistics
Demanko Logistics is a multifaceted transportation company established in 1992. We specialize in ocean, warehousing, truckload, less-than-truckload, stevedoring, heavy-haul as well as air freight trucking services. Demanko Logistics Inc is a licensed national motor carrier/ broker, an non-vessel operating common carrier (NVOCC) and project cargo management company.